Hey everyone, I'm a local queer author and I thought I'd let you all know that my first featured anthology is available now...
ULTIMATE UNDIES: EROTIC STORIES ABOUT UNDERWEAR AND LINGERIE edited by Rachel Kramer Bussel and Christopher Pierce is available now from Alyson Books!!! If you live in a rather big city you should be able to get it at your local bookstore, (Here in El Paso though, Barnes & Nobel will not be carrying it) if not you can definitely get it online like at amazon.com and Barnes & Nobel.com, in fact if you click on the cover below it will take you directly to amazon.com's page for it.
I really hope you all pick up a copy and check it out, I want to know what you think of my story The Politics of Grey and how it affected you, aside from making you tighten your thighs together.
Click cover to order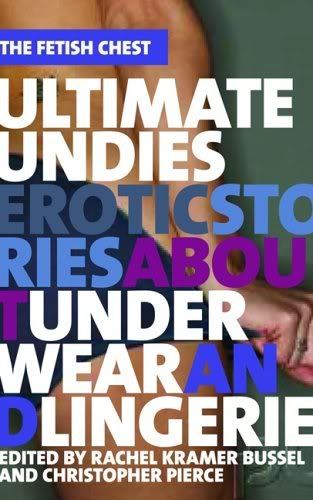 Book Description

Does her teddy make you want to do anything but sleep? Do his boxer briefs bulge in all the right places and tell a story about what he'll do to you in bed? Is her lingerie enough to land her any girl in the room? Here are thirty sexy panty play stories that won't disappoint.